GTRA Foreign Affairs Reporter interviews Santa. 
Well, who would have believed it? Santa is making a special visit to Gartcosh.
I caught up with him and Mrs Claus when he was taking a short break before the Christmas madness, I mean magic ( sorry Santa ), and so you should be, Christmas is a magical time Santa commented. Why visit Gartcosh Santa? "Mrs Claus and I think you have all been a bit on edge through the year with road closures, roadworks, parking, house building the list goes on and on. So you can all think about something else for a couple of weeks and it will do you all the world of good. I also know Gartcosh has not had a Christmas tree display but GTRA has worked hard to light up a wee corner next to the community hall. I would be happy to turn the lights on and meet the children of Gartcosh". Really Santa, I'm the Foreign affairs reporter but I  don't get to interview many foreigners from the North Pole. This is a big scoop for me, it is literally breaking news. "Well there will be no fake news from Santa, so get your notepad out and get the details down" said the official Santa.
I'll be visiting Gartcosh on the 9th of December but it will be a flying visit of a couple of hours.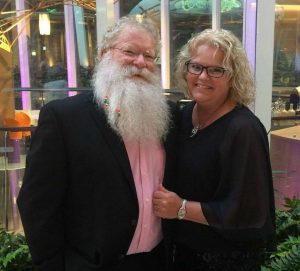 I'll arrive at 4.45pm. I do like to have a look around just to check I have all the children's addresses for Christmas.
Now you will want to know what route will I take.
I'll start from Gartcosh Social Club, on to Manor Rd and take the sleigh up the hill on Lochend Rd to the Community Hall. Suddenly the interview was cut short when Santa said he had to take a phone call. He did, however, come back and clarify a point.
"Sorry that was Rudolf he said I'm making arrangements on the hoof, he and the reindeer are in intensive training for the main event and I mentioned the sleigh, but I told him not to worry I'll borrow some wheels. I didn't mention his body double, it sets him off but he can't be everywhere. Only Santa can, ho ho ho".
So it first and a first for Gartcosh and GTRA.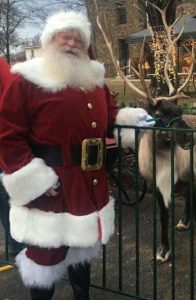 Gartcosh Tenants & Residents Association would like some indication of the number of people attending the Christmas light switch on. The event is free, but if you are bringing children we would like to issue a magic number for each child. We also ask that everyone observe the event is for children in the Gartcosh Mount Ellen area. The number of children may be such we cannot cater for additional visitors, and we would not like to disappoint any child. With that in mind, please register for free tickets for any children coming along.
The Community Hall will be open for tea/coffee (£1), cake (£1) and ice cream/jelly/juice (all for £1) for kids. Cash only.
We will also be collecting toys for North Lanarkshire's "Give a Festive Gift Appeal".
Compliments of the season from the GTRA Committee.